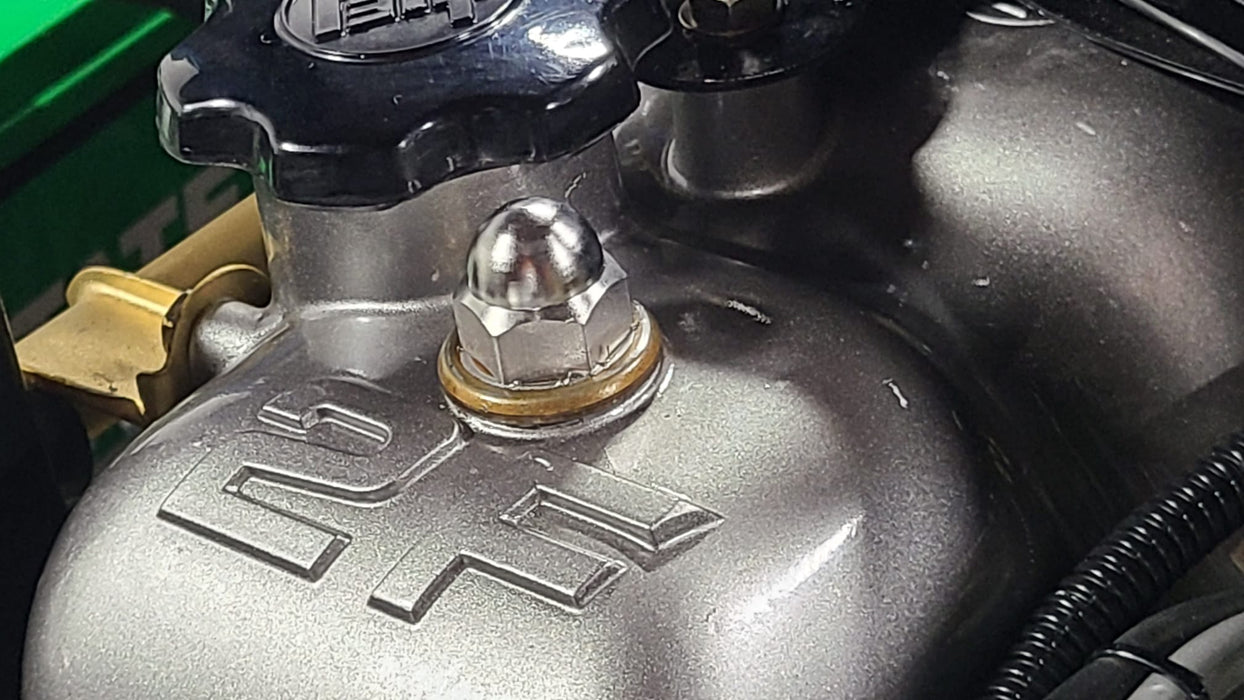 Set of 2F Valve Cover Nuts Including Grommets (40 & 60 Series)
Model: FJ40 / FJ43 / FJ45 / FJ55 / BJ40 / BJ43/ HJ43 / HJ45 / FJ60 / FJ62
Years: 1975-1990
Description:  This set of 'Dome' style Valve Cover Nuts are an OEM spec set produced by Heritage Cruisers out of stainless steel.  These are made and measured to fit exactly like the 'domed' style acorn nuts that came with the valve cover for 2F engine from '75-80 in USA.  However, they will also fit on numerous other valve covers from that era (see compatibility below). 

Compatibility:  2F, 3F, 3FE, 12HT, & 2L ENGINES (VALVE COVERS)  
(Note: Each set of 4 Valve Cover Nuts will include 4 grommet seals).